sometimes...and I just want to curl up in a ball and hide, but we all know that we really can't do that! so you just have to travel through the crazy! that's me right now...travelling through the crazy...nothing big or major, just a lot of little adjusments...and I'm not a really big fan of change!
did get my craft on last weekend now that I have hired a maid for the school year!! some pics of mags on her first day of school...both using my august studio calico kit and both LOs for the sunday sketch challenge!!
first day drop off...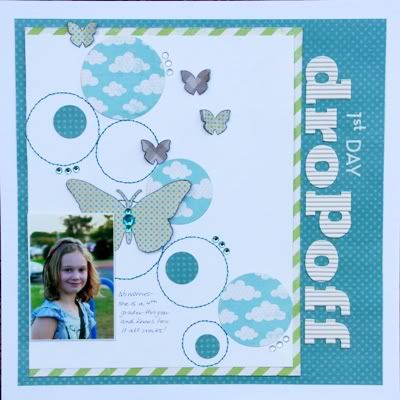 and no looking back...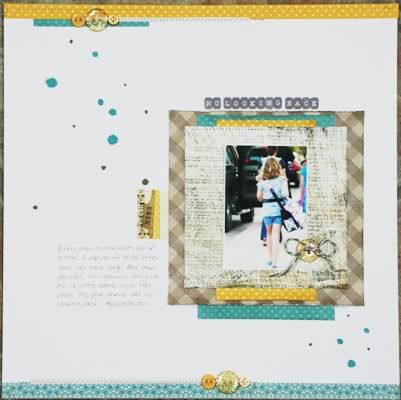 have to say that i love the colors in this kit!
hope you are having a great week...mwah!