and happy not to be over 100 degrees! this summer has been so super hot and dry...we are now facing fires all around us, but the temperatures have dropped to below 100 for the first time since may! I put the top down in my car this morning and enjoyed the 50 something weather!! now all we need is some rain!
scrapped a little this weekend and finished up mags' back to school pics using my boardwalk kit from studio calico
first...for the weekly challenge to incorporate a rainbow I made this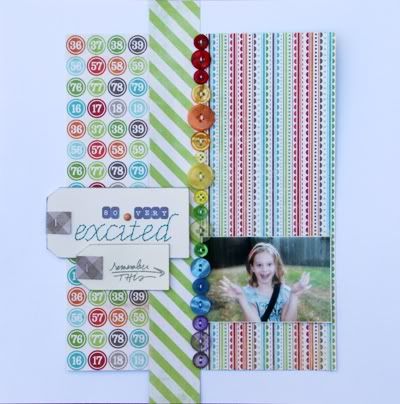 and then just a LO for her must have back to school essentials
so glad for the long weekend and the short work week...I would lobby for a 4 day work week for sure!!