I am back in the groove of work after 5 very long days of teacher in-service! I managed to work out at 5:30 a.m. every morning which wasn't easy after sleeping in all summer long, but it is important to maintain my sanity...it's my self medication!
I also finished up some scrappy stuff this week...not as much as I would have liked, but hey, bedtime come early when you wake up at 4:30!
First I made a bunch of cards for the staff...I used up some scraps and I love doing that! The stamps I bought for $1 each (plus I got my 15% teacher discount) at Michaels!
I also had time to play with Sketchy Thursday this week!
Here is the sketch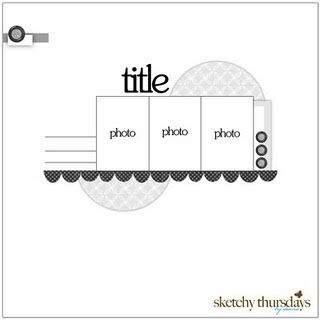 and here is what I made using my July Mind the Gap Kit from Studio Calico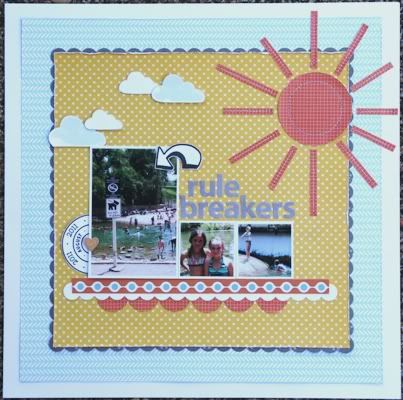 It's back to work tomorrow...hope y'all have a great week!