and I'm so glad that it is saturday! I had some time this week to do some scrapping for the CHA challenges and the sunday sketch at studio calico.
First up is a pic of me and mags...that just never happens...taken by my niece when they were here for a visit over thanksgiving! I used my latest studio calico kit and my martha stewart butterfly punches (I seem to be using these alot)! The challenge was to use hearts on a LO...I misted the canvas heart with red maya road mist...and the other is paper...both cut with spellbinders nested hearts...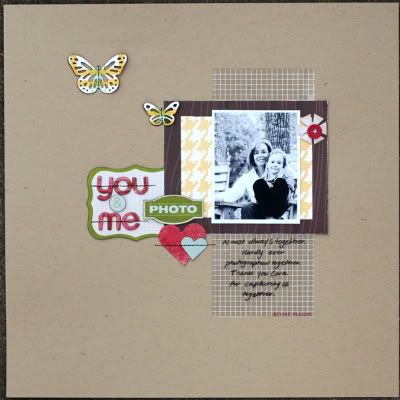 Next is my Sunday sketch LO...a new sketch is posted every Sunday on the studio calico blog and you have a week to finish it! I used pieces parts from my past 2 kits...and my martha stewart butterfly punches again!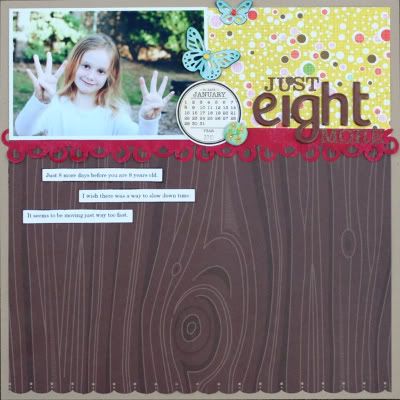 thanks for stopping in...have a great weekend...mway!