if you are looking for the stamp giveaway go
here
not working during the summer really has scrappy advantages! worked with pencil lines sketch 241 to make this LO of mags and her cousins...and I used my studio calico kit...and that GP paper that I just can't get enough of...I don't think I have enough of it left for anything, but maybe I could squeak out a card!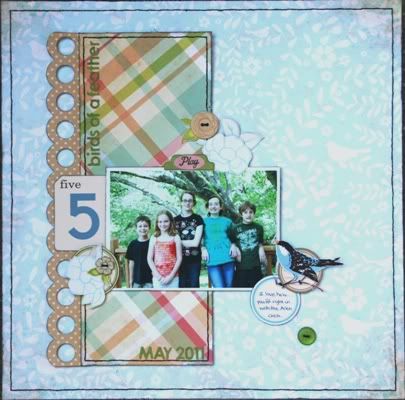 and a little detail of my cute Echo Park digi bird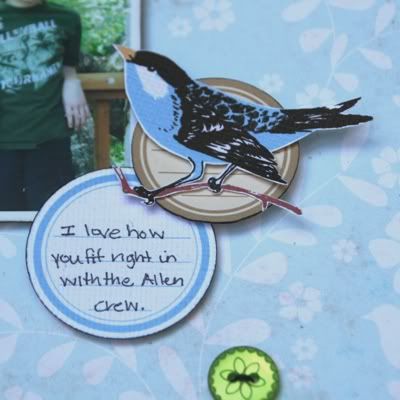 hope you are having a great week!