it is blazing hot here and we are spending a lot of time swimming or indoors...anything to stay cool! today I managed to finish up a LO for the 5/29 sunday sketch challenge at studio calico using my may studio calico kit...do you ever us a piece of paper over and over again when at first glance you just knew the other side was the one that you would love...that's what has happened with this GP paper...I still love the other side, but this is the side that has one my heart!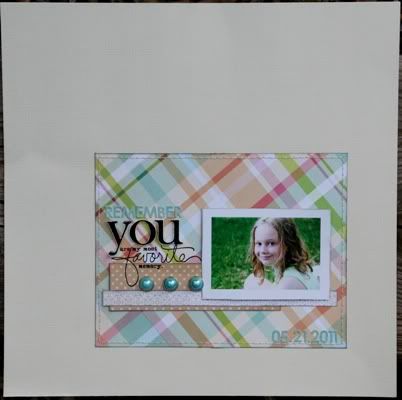 and a little detail of the title work...I stamped, embossed and cut out the "you" and then popped it up with pop dots.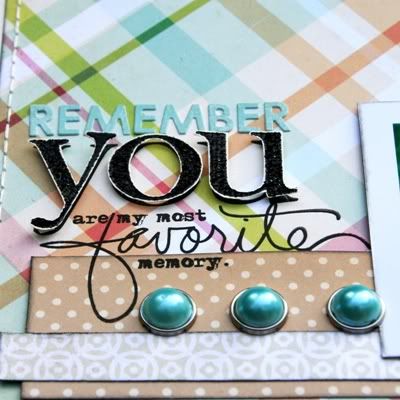 if you are looking for the stamp giveaway...look at the next post!