after a puppy walk, a last minute card making session, package labeling, a work out and a frantic dash to chic-fil-a, I managed to make it to the post office to mail out a father's day present for my dad, a birthday card for a sweet friend in California, my giveaway stamp and a "I'm so lame, please still love me" card to another dear friend in California...after that I really needed a nap, but the grocery store was calling my name!
when we got home, I got down to my weekly goals:
1.use up, throw away, give away 5 things a day
2. try on (decide to keep or give away) and iron 5 things a day from my closet
3. trip to post office
4. 2 father's day cards and 1 gc for my dad
5. 5 days of 90 minutes at the gym
as you can see, I have already knocked off 3 and 4 from my list and it's only Tuesday!
the other things are daily, but I am up to date as of today!
so my LO for last week's sketch challenge and this week's weekly challenge at Studio Calico...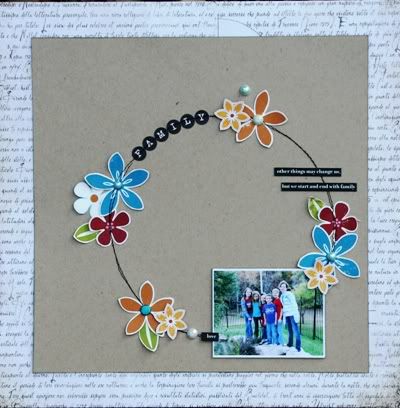 the background paper is from a SC kit last summer and then some super old OA...love when I can use up the old stuff!
and my lawn party scrap cards...
a little birdie told me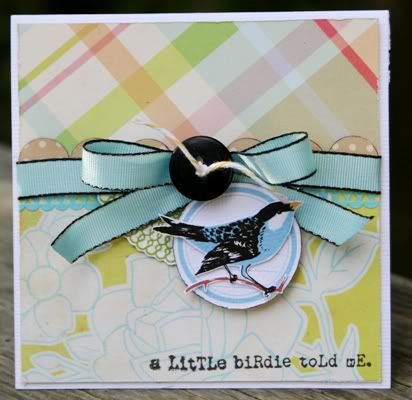 I printed out the birdie in a few different sizes for the LO I did last week, and I just can't let the rest of them go into the trash!
enjoy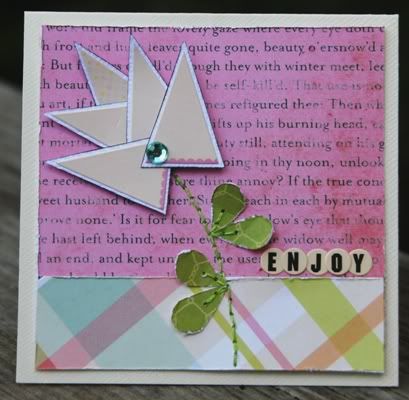 I sent this out with my giveaway stamp...saw the flower idea in a magazine I was throwing away this week and knew I had some random banner pieces laying on my desk somewhere!
for you dad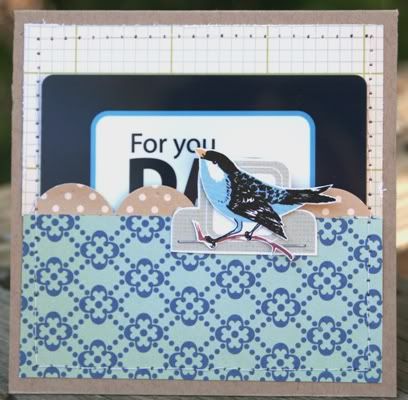 a little stitched pocket to hold his gc...and another bird!
untitled card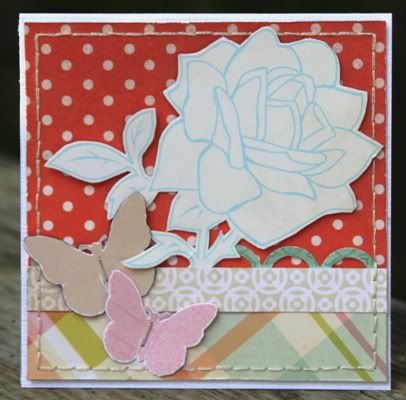 sometimes I like to have cards without a sentiment so I can add one when I need a spur of the moment card!
that's all for me today...hoping to get some more crafting done this week...trying to finish up some projects that have been laying around for far too long!