I opened my May Studio Calico kit today and can I just say that I am totally in love with every little bit of it! the colors make me so happy...and a happy girl makes a happy scrapper! I made a LO today with some pics of mags I took during the big family get together and printed them out on my new selphy printer...I am really going to dig that thing once I figure out how it works!
ready for summer...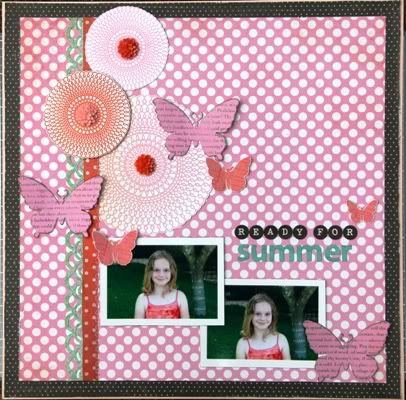 and a mini I made for my secret cupid...and yes, I am the worst secret cupid in the whole world seeing as it is almost June and I am just mailing the second part of her gift...who knows, she may get something else in another 5 months :)
this mini was inspired by the fabulous
tara anderson
cover...hambly overlay and MM stickers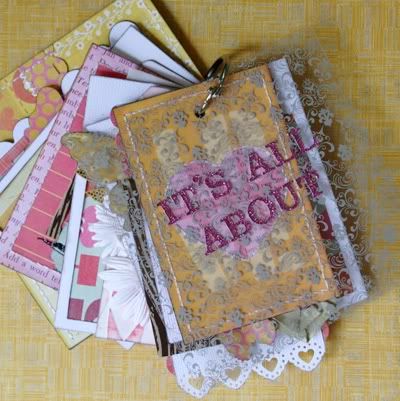 page 2...sass with some hand stitching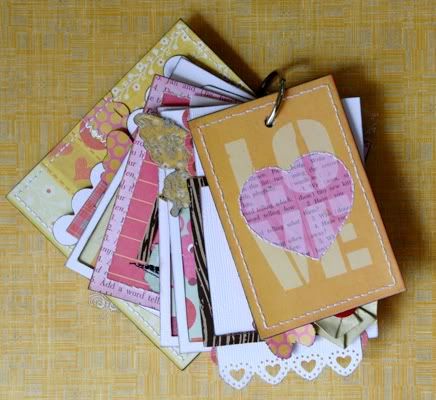 page 3...sass, hambly, handmade flower, martha stewart butterfly punch, AE digital love circles
page 4...quickutz butterfly and polaroid frame, stampin' up stamp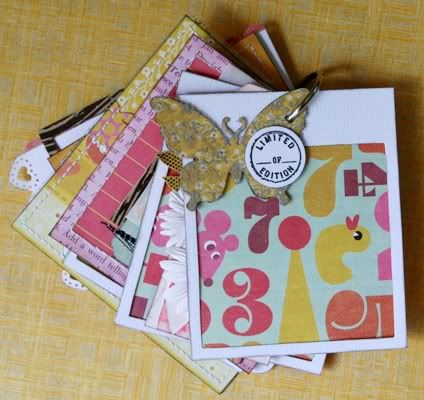 page 5...sizzix embossing plate, hero arts stamp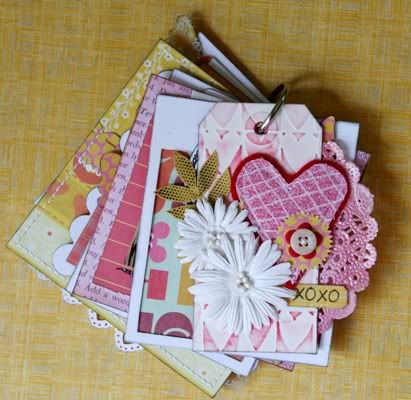 page 6...ingue boutique stamp, martha stewart butterfly punch, quickutz polaroid frame, AE digital love circles
page 7...velum envelope of AC foil hearts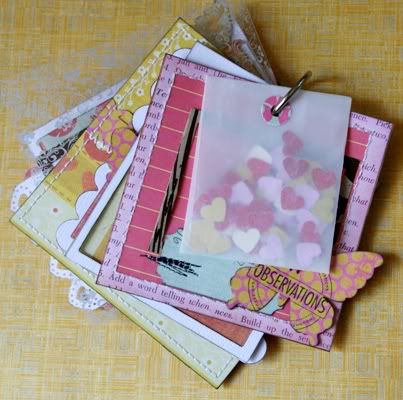 page 8...EK labels punch, quickutz butterfly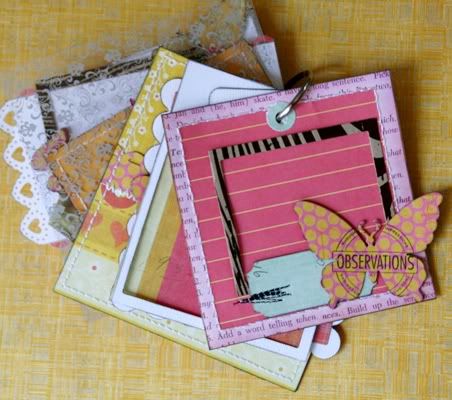 page 9...quickutz potty people
page 10...AE digital tag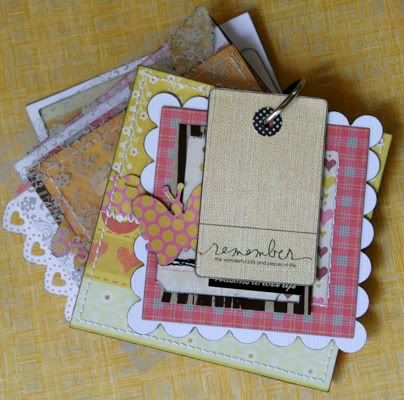 page 11...more of the same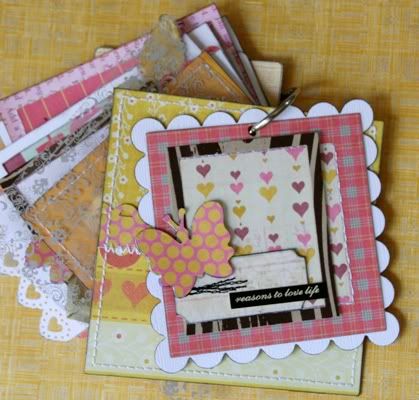 page 12...and a little pocket with tags for journaling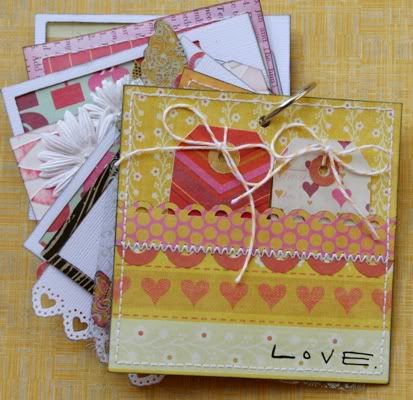 thanks for stopping by and have a great weekend!
page 7...