I have been making cards all weekend. Mags and I made three together and she isn't sure she wants to share them yet and I made 2 for some birthdays at work this week. I have the students write their birthday on my calendar if they want to get a birthday card from me. Many of them have never received a hand made birthday card and it gives me something to do with my stash. I used some very.very old crate paper (maybe from their first release?).
Happy Birthday: super easy card with layered rectangles, a hero arts happy birthday stamp on a die cut from the collection pack, rhinestones and ribbon.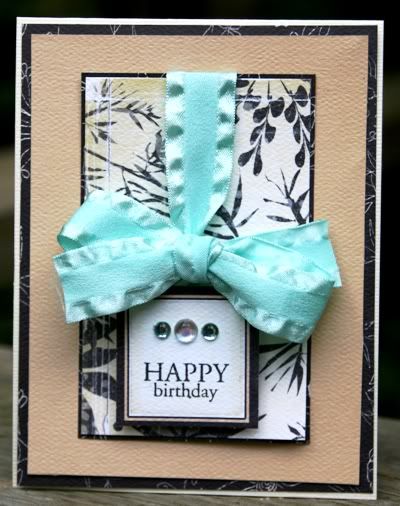 celebrate this life: some rounded corners, border and butterfly punches, technique tuesday stamp, rhinestones and ribbon.
I love putting ribbon on cards that I am delivering in person!