I am loving everything about the new lines from Studio Calico and have challenged myself to actually use them instead of hoarding them like I have a tendancy to do! The Studio Calico challenge at two peas doesn't hurt either...I'm crossing my fingers! Here's a LO I did using the Countryside line, some fabulous wood veneer stars and the incredible Mr. Huey splattered about!
and a few details of the house of three multi-colored twine...it's really awesome stuff!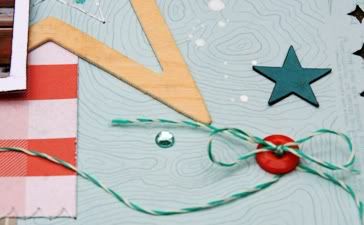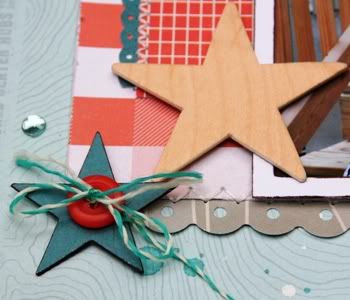 Thanks for stopping by!