It's spring break here and we are staying as close to home as possible without making mags feel like a recluse. Truth be told, I would rather stay home and clean, and organize and get my craft on...but my 9 year old only knows that all of her friends are out of town and she has no one to play with...it's hard being an only child!
I did get some cleaning and crafting done today...I won't bother with the cleaning details, but I did make a LO using the new State Fair line from Studio Calico and can I just say that it is a little bit of heaven!!
Here's a LO of mags and her best friend meeting across the fence...it happens almost every day during the week when play dates are not allowed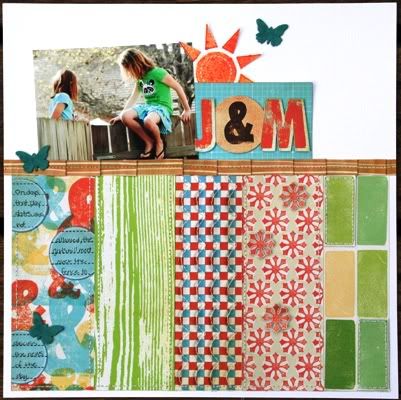 and a close up of how I changed up each of the columns...I cut the scallops with a border punch and then stitched it, I cut out some of the shapes and popped them up, and I cut out and stitched some of the rectangles and then popped them up...lots of fun!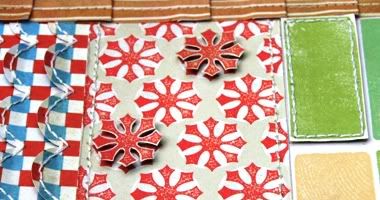 I made a card for a birthday party mags went to yesterday using the parts of the scallops that I cut off and another strip of pp left over from my LO...I put the card on a home made envelope that held the gift card she was giving to her friend.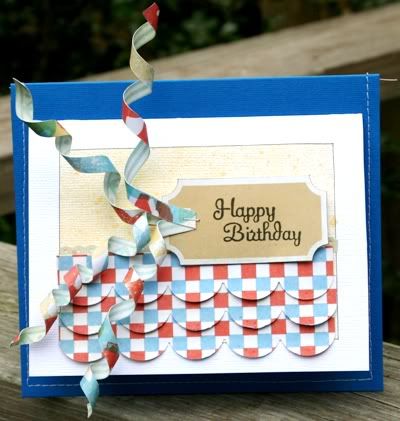 I also made a LO using my Candy Shoppe kit...I love the yellow in this kit...it just makes me happy! and I love those sweet little heart hands she makes!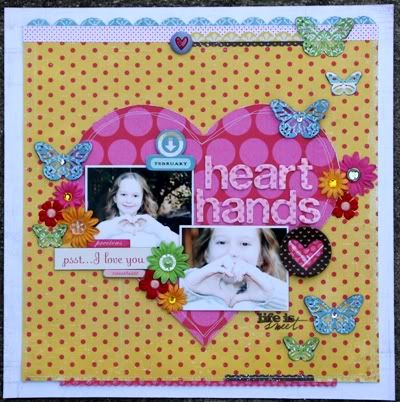 I hope the week is treating you well...thanks for stopping by!