The last month of school always seems to be overwhelming...so many things to get done before summer! And when you work at the alternative school for the district, you have a huge influx of students from the main campuses coming because they are behind and still want to graduate in May...busy.busy. And my creativity always takes a huge hit during this time. I guess I'm just too tired to do anything but keep on keepin' on. Add allergies on top of that and I have been one non-productive girl.
But, I did make 2 minis for 2 students of mine. One had a baby about a month ago and the other is expecting hers this summer and I am attending her shower next month. It wasn't really my idea...my ed assistant made 2 super cute quilts for the girls and asked if I wanted to make books for them...ummmm yes? maybe? It took me some time, but I managed to get them done this morning! They are pretty much the same except for some of the paper that backs the photo frames, but you really won't see that once they put their pictures in them. I used up a ton of scraps that I had from numerous Studio Calico kits...and I love using up stuff I already have on hand because then I don't feel so guilty when that box arrives every month. I even used some digi stuff that I have been collecting on my external hard drive and never using!
The cover...kpertiet flower clusters and worth repeating overlays digi elements along with some inque boutique stamps, american crafts teal zing embossing powder, a spellbinder butterfly and some hand stitching with black dmc floss.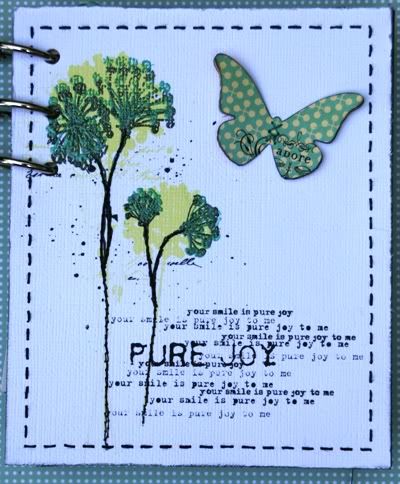 page 1...collage press stamps, ali edwards digital you mini line stacks and martha stewart butterfly.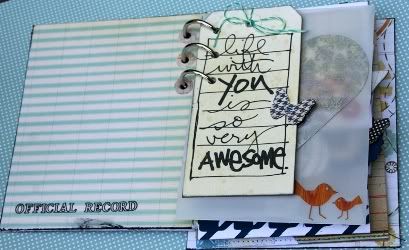 page 2...spellbinders die cut hambly overlay heart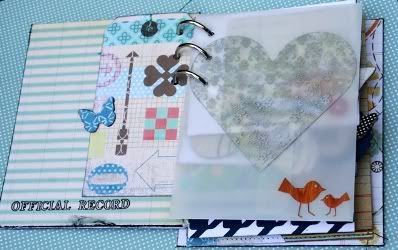 page 3...a velum envelope for secret notes with cute studio calico woodgrain birdie rubons.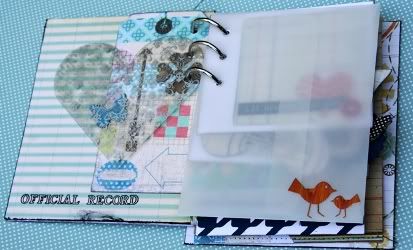 page 4...quickutz polaroid die, spellbinders heart and circle dies.
page 5...sizzix butterfly and collage press stamp.
page 6...quickutz polaroid diecut, EK ticket punch, spellbinders scallop circle and martha stewart butterfly punch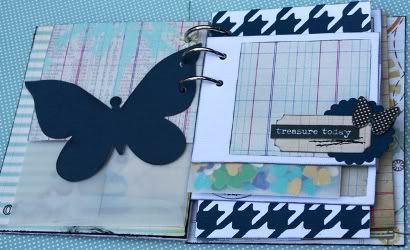 page 7...a handmade velum envelope inspired by
Tara Anderson
and a tutorial by
Emily Pitts
on the
Studio Calico
blog. I punched the hearts out of american crafts foil paper!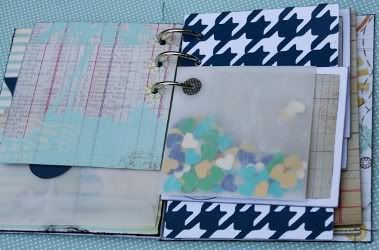 page 8...quickutz polaroid die, spellbinders hearts and circle dies, studio calico stamp.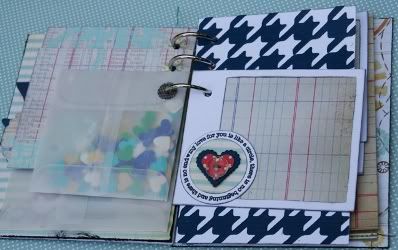 page 9...quickutz herringbone die...I really.really love this die!
page 10...studio calico stamp and spellbinders circle die.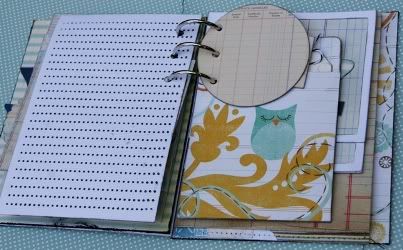 page 11...inque boutique stamp.
page 12...ali edwards digital mini line stacks, sizzix and cuttlebug heart embossing folders, house of 3 twine.
page 13...quickutz polaroid, swirl and butterfly dies, martha stewart butterfly punch
page 14...ali edwards digital mini me stacks
page 15...quickutz polaroid and herringbone dies, EK butterfly punch.
page 16...KI folder and digital button.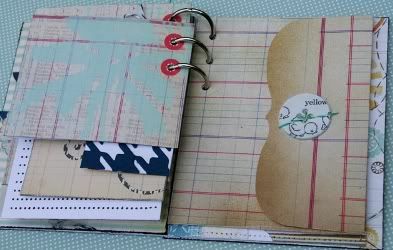 page 17...studio calico stamp, EK punch.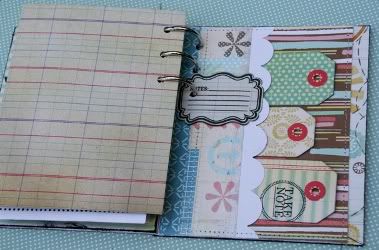 page 18.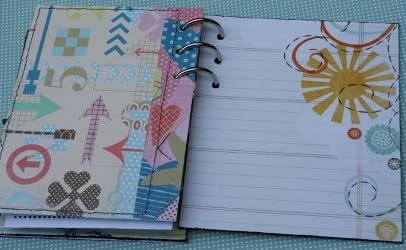 thanks for stopping by and I hope you have a great weekend!