Lovin' my last kit from SC!! I have made 3 LOs so far and have plenty more to use...thought I would share what I have made...
a pic of mags on valentine's day...love that SC hexagon stamp!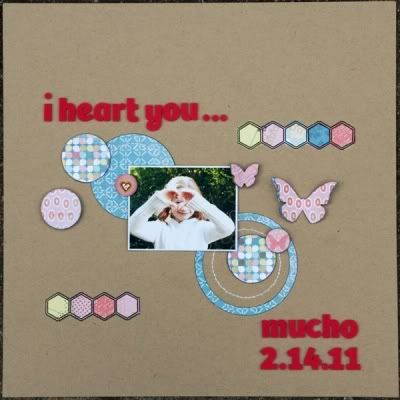 pics of my birthday lunch...
the food...
and the people...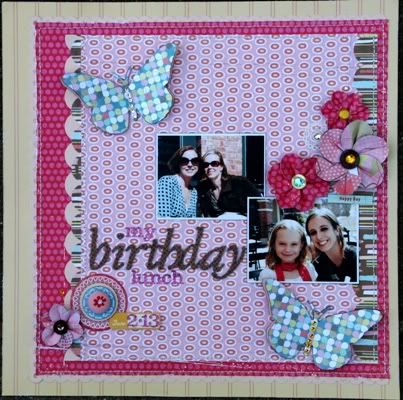 details of the flowers I made...
a girl couldn't ask for a better birthday lunch!