when I can use some supplies that came in a kit that when I first looked at them I thought I would never use...and it makes me happy that I did use it and acutally love the LO! when I first saw the KI lace frames and all the diecuts I couldn't imagine using them...but use them I did! this is a pic from last year...a trip to our favorite antique store that we always go to when we visit my mom...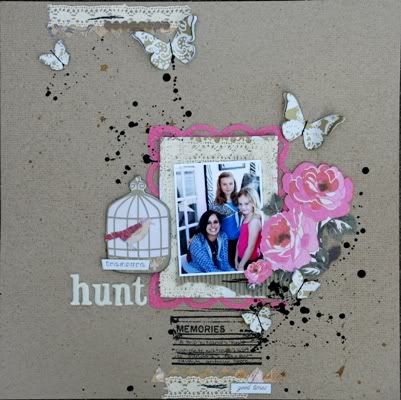 and a close up of the background...I sprayed Maya Road latte mist through a window screen...love the effect!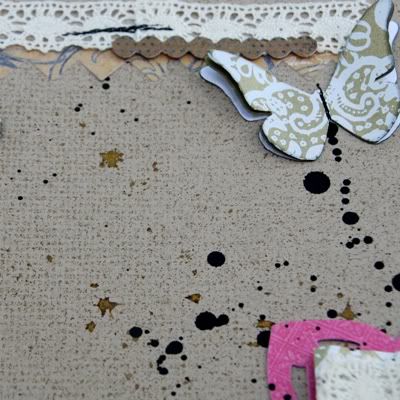 thanks for stopping by!