yes...I know that it is the 5th of july already...I can't believe it...where did june go???
I finished up my last 2 LOs for the eight is enough challenge...first and update of the products I used: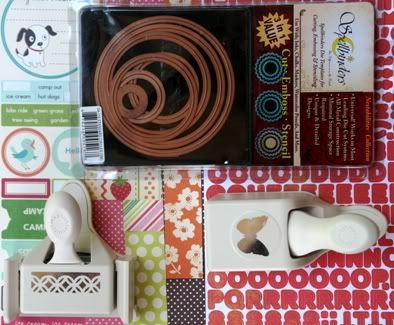 I switched out the border punch and my wild card item turned out to be my spellbinder circles...I love me some circles!
here's some pics of mags on memorial day
and a pic of my dad with the grandkids from thanksgiving last year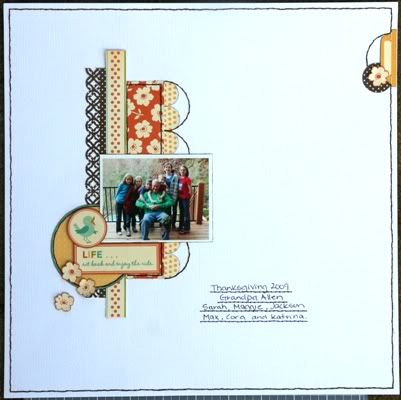 I used a lot of stitching on these LOs...more than I usually do...and I kept thinking that if I only had "insert perfect item here" then my LO would somehow magically transform into something perfect. But I'm glad I did it...I used up some of my June kit and now won't feel so bad when my July kit hits the front porch!