well...not exactly! I'm up way to early so I can go sit in a room all day and learn how to teach physics...what I really need to learn is how to teach physics to students who couldn't care less about learning physics! sorry...it's been a long week...I have been sick...and it is wearing me down!
my mom, sarah, my brother and katrina are in town and mags has a birthday party to go to this afternoon...so it will be a busy day...hoping I can hide tomorrow and rest!
I did the sunday sketch challenge at studio calico in spite of how crummy I've been feeling...scrapping makes everything better...right? I used my newly arrived Bakers Dozen kit...I tell ya...scrap supplies delivered to my door makes me happy!
here's mags on valentine's day!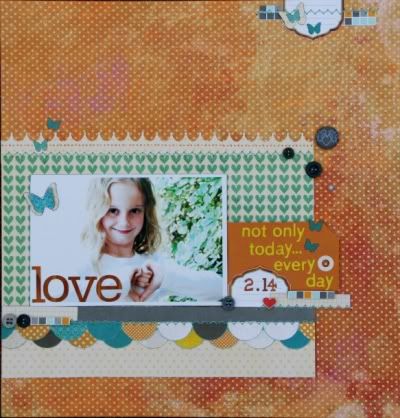 thanks for stopping by...have a great weekend! mwah!