I heard that question too many times this week by students who found out is was my birthday on Wednesday...well...I am going to tell it to everyone today that I am 43...wow...that sounds old! I got a new 18-270 mm lens and I am really.really excited to put it to use!
I managed to squeeze in two challenge at Studio Calico this week...
the 1/31 sketch challenge where I used my new SC Anthology paper that arrived on Friday!!
and the use some red challenge where I lifted Caroline Menard in entreARTistes magazine...I used up a bunch of alphas that I would never have used...love that feeling...and the yellow herringbone paper from the whodunit SC kit...serious love for that paper!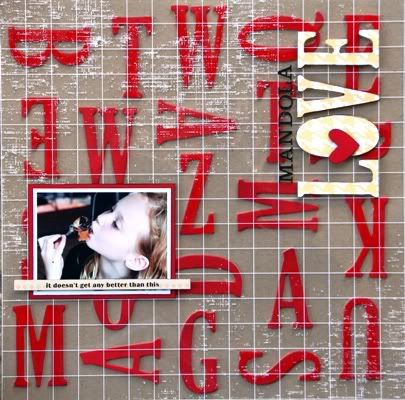 hope you have a great weekend...mwah!!