I have a couple of LOs to share today...and I am on target to finish more this weekend...gotta love that!
Studio Calico
has a sketch challenge on Sundays and you have until Saturday at midnight to finish...that's my kind of deadline!
Here is my take on this week's sketch...using my Studio Calico kit Orchestra...a pic of mags a sweet little friend of hers making some very sugary star cookies...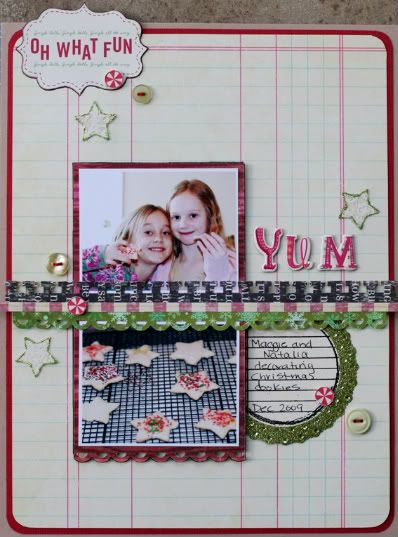 and I didn't even take into consideration when I was planning that the MM glitter frame might make it difficult to put down my picture mat...I should have cut the frame, but it was already down when I went to adhere my pics...so I just backed the mat with some old chipboard and raised up all the stuff around the frame...live and learn:)
Studio Calico also has an awesome challenge forum...this week the challenge was to use a banner on a LO...I have been wanting to do this so it was a good challenge for me! I used my Orchesta kit for this LO too...do you sense a trend here?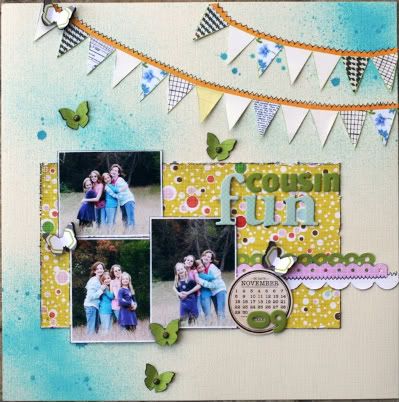 That's mags with my brother's daughters...love pictures that capture how truly happy they are when they are together...sigh.
I don't think I have scrapped anything in the last month that hasn't been a challenge somewhere...when I am lacking motivation, that's what I turn to...it'll get me through the lull and hopefully I will come out on the other side better for it!
Have a great weekend...mwah!