no...not mine...mags turned 8 today! we had a bowling, cookie cake fun filled day yesterday...and today I feel like I need a nap!
I made this for her room...so easy and she loved it to pieces!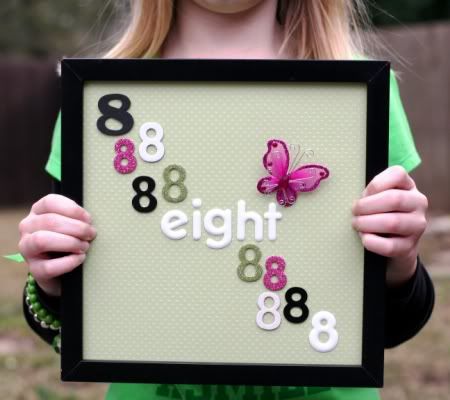 This is her posse...I asked them to get together for a pic...and they lifted her up...what a great group of friends!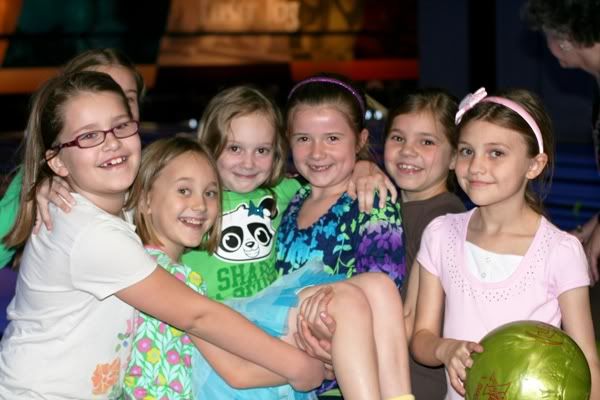 And I made a fast christmas LO...I think this may be my last christmas LO for 2009...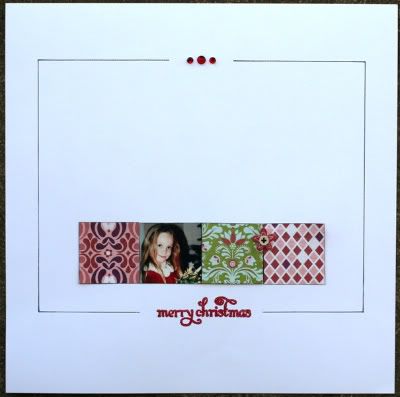 Working on another LO for the sunday sketch challenge on the Studio Calico blog...just need to get the journaling typed up!
Have a great week...mwah!