to share! for both layouts I used my Studio Calico daydream believer kit from February...I loved this kit so much...all of that dear lizzy neopolitan make me happy!
first a pic from our spring break road trip to nana's house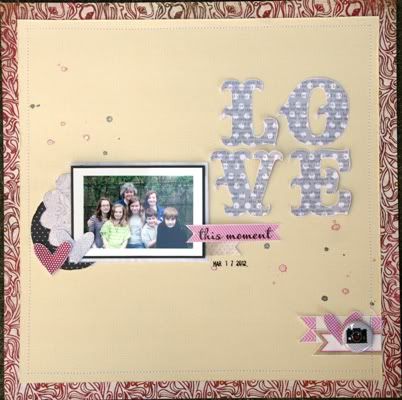 and then a layout from birthday pics way back in january...yikes! I've been wanting to try a banner layout like I've been seeing around...I love layouts that use up those scraps that I just can't throw away!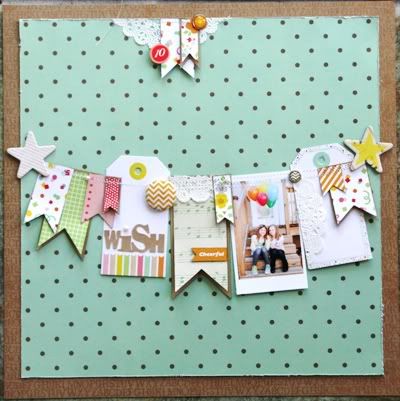 and a little detail including the cute pic of mags and her bff