well...I am almost caught up on PL...spring break helped...and I am hoping to at least get the photos for week 11 edited and printed today!
week 7...valentine's day week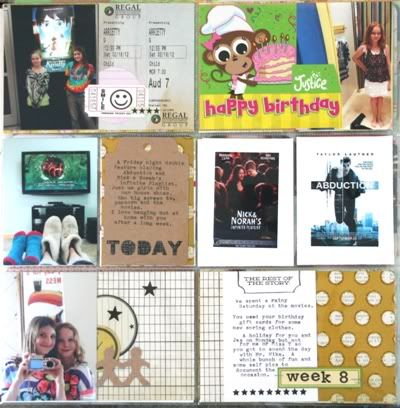 and I don't know what happened, but I did not have hardly any photos for week 9 and 10, so I combined them into 1 page...you just gotta do what you gotta do! mags did write a really sweet story about uncle mike, so I made a copy and put it in the sass decorated maya road envelope!