It is birthday party day at our house and so there is excitement brewing. The actual party doesn't start unitl 1:00, but there are plenty of preparations going on. I look forward to sharing pics in the next few days, but in the meantime, here is Inspired Blueprints sketch #64 to keep you busy.
and here are the cards I made...already sent out and received!
happy birthday...using some old crate paper, stampin' up rubons, and a cute studio g bird stamp
holding you...using some sass from my studio calico kit and the awesome martha stewart butterfly border punch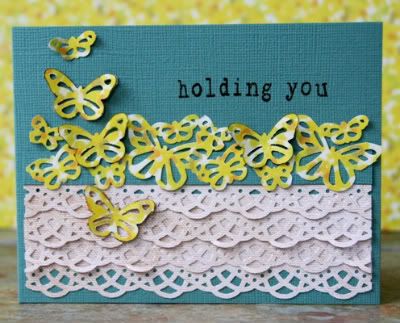 hope you can find some time to play with us this month!