It has been a whirlwind of activity at our house this weekend. We had mags' birthday party yesterday and spent a good part of today working on her science fair board...glad those scrapbooking supplies come in handy every now and then ;).
Here are the little books I made for the party. They are super easy to make. Just cut 6 2.5x7" pieces of paper, fold them in half and then glue them back to back. Cut a 12x2.5" strip...embellish the front and then glue on the paper to the front and the back of the book...then cut the remaining paper off.
This is what they look like: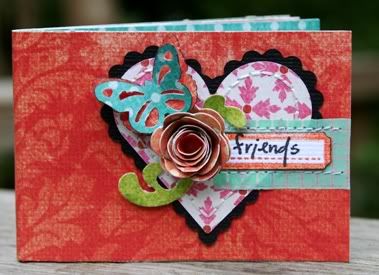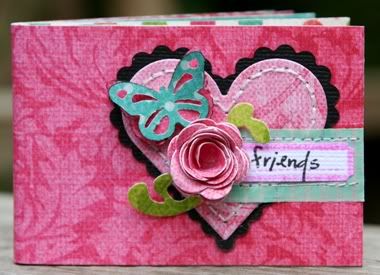 the girls had a ton of fun...and made some of the cutest books I have ever seen!
I'll post some inside pics and some tips in the next few days!