Nothing like a random mid week post...but I just had to share this adorable christmas craft!
Over the thanksgiving holiday, I need to keep 4 girls ages 7-13 busy...not an easy task I might add...but this did it and it was really a lot of fun!
I pre-cut shapes from American Crafts foil paper using my much neglected quickuts and spellbinder dies...then the sparkle girls attached them to transparent string that I picked up in the jewelry section of my local Hobby Lobby. We used Aleene's tacky glue and it worked like a charm! We added jingle bells and beads and then I tied them to twigs covered in sparkly glass!
Now it sits on my entry table with all of my christmas cards...I love it!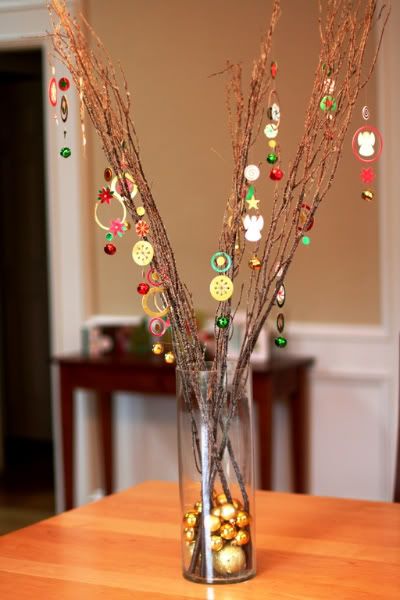 and some up close shots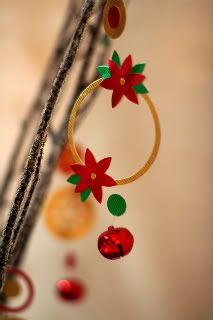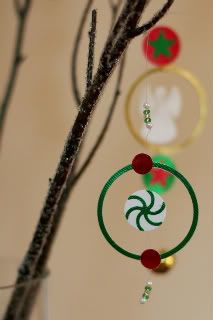 Thanks to my sparkle girls for making some of the ornaments for the sparkle tree!