Happy November 1st! I am doing a gratitude journal for the 2nd time. I started last year because I just didn't think I had it in me to do a days of christmas one during the month of December (I might try that this year...we will see). So every day during the month of November I will (hopefully) take a pic and write about 1 thing that I am grateful for...this year I made a 4x6 album and I think I am really loving the size...here is how it has started this year...
the cover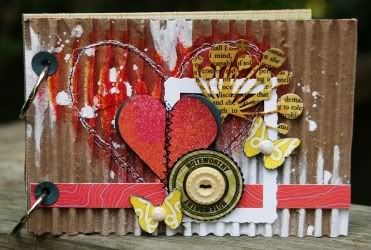 the inside cover...with a quote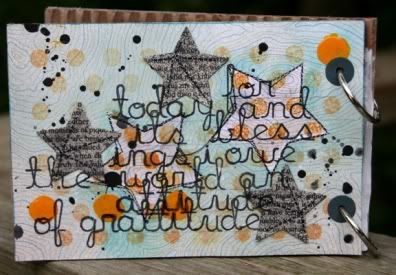 and, yes, I do realize that gratitude is not spelled correctly, but if very un-me like fashion, I am going to let it go!
and the first week of journaling cards that will go inside the maya road envelope.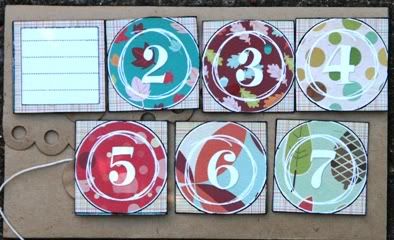 the numbers are from a digital hybrid project from
Jessica Sprague