and that just doesn't happen very often! I just got my Studio Calico kit in the mail and it is down right fabulous! I had to use it right away...and I managed to get the weekly challenge and the sunday sketch done today!
first for the weekly challenge...use packaging on a LO...I used a coupon card that came in the kit...it is the exact same color as mag's glasses...you gotta love it when things happen like that!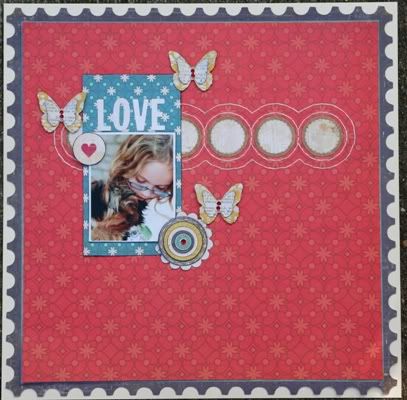 and the second is a LO for the 11.7 sunday sketch...and I used the grid stamp with stampin' up white craft ink and american crafts white zing emobssing powder...love!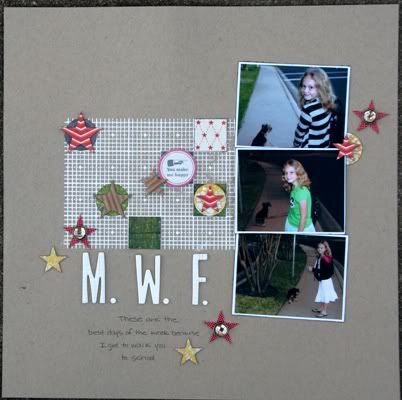 that may be all the crafting for me this weekend...but you just never know...I do need to work on my gratitude journal!