I just like saying hump it up...so I'm posting in the middle of the week...hehe!
Really...it's because I have been doing a little scrapping to celebrate Label Tulip's birthday! There are some really fun challenges going on and some excellent prizes...so if you need any incentive to get scrapping...check it out!
Here's a LO about the necklace that my mom gave mags...
and a second one about mags meeting her 4th cousin this past weekend...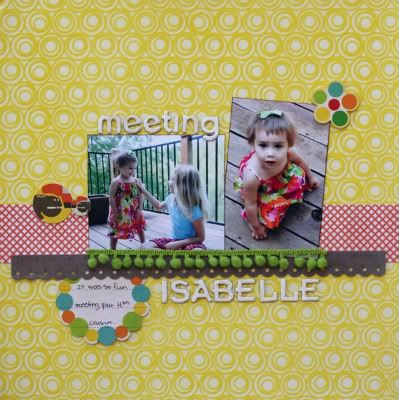 mwah.mwah.mwah!