yes...I'm back!
I have another challenge LO to share...this one for the dreamgirls challenge...use the word measure...use measuring tape (I used some daisy d's rub ons)...and some distressing (I inked the paper and crackled the chip elements).
mags is about 1.5 months old here...the hidden journaling reads...today, tomorrow and every day, your daddy loves you unconditionally.
and a close up of the crackle...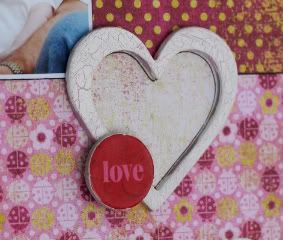 I probably won't be back until after vacation!
mwah!