well...at least for me, it's a 3 day weekend...yay!
I made a LO for the January 8th
Pencil Lines
sketch challenge today and I got to use my super fun stamp that came with my January Studio Calico kit...that thing is fabulous!
so here is the sketch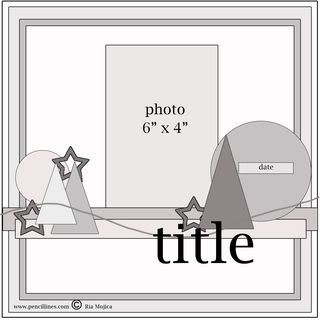 and here is my LO containing an almost never seen family shot...had to use it even though the puppy isn't looking at the camera.
and a close up of the stamp image embossed with black glitter zing and the cute
evalicious
button...
thanks for stopping by!