I have been very busy finishing up at school and prepping for the holidays...I know you know what I am talking about. It seems like it was extra busy this year and I still don't think I have everything done!
I did make some Christmas cards for my fellow teachers...everyone else got store bought cards with a picture of mags in it...a girl has only so much time for crafting! Maybe I should start today making Christmas cards and even if I only made 1 a week, I would still have 52 to send out next year...what do ya think?
I used some Studio Calico sketches and old Basic Grey that I promise myself I will use up every year, but I think it reproduces throughout the year because I never seem to be any closer to using it up!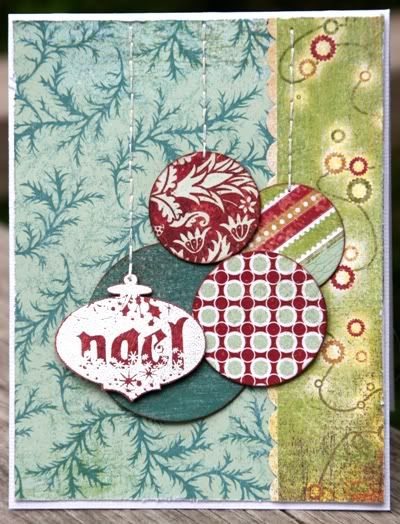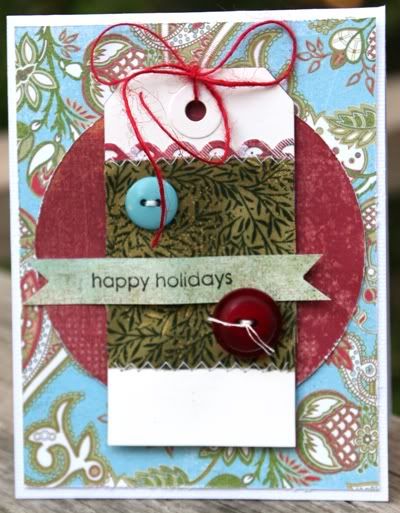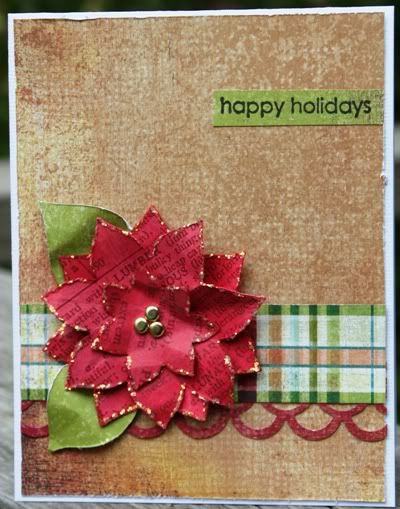 I have also been working on my December Daily...I have not kept up every day needless to say, but I am determined to complete it before I go back to work in January...I'll take some pics soon and post them!
I hope your holidays are filled with joy and peace.