Hope you are surviving the cold temperatures and wild weather. We had a day off school on Friday for 1 inch of snow...hey, I'm not going to argue! We are back up to normal with the sun shining and the temps in the 70s...gotta love Texas!
Here is the new sketch for Inspired Blueprints
and here are some cards I made
a precious baby boy: made for one of my students who gave birth last week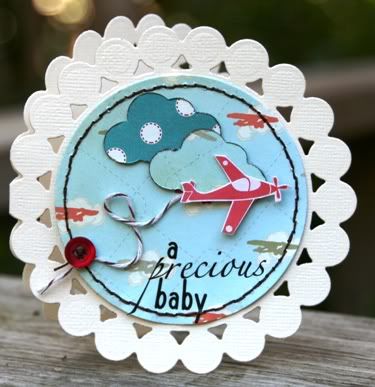 sweet: made for a dear friend who sent mags the most sweetest birthday package
Isn't it amazing how a little ribbon can really dress up a card?
I'm trying to use up a piece of paper a week that I have kept but never thought I would use...the cosmo airplane paper and the dear lizzy cherry heart paper both fit into that category and I am glad that I have found a use for them and that they are no longer in my stash! I am also working on using up that sheet of bg rubs!!
Hope you have some time to come and play with us this month!