The sketch for this week is a 2 pager and I thought it would be hard to translate into a card, but I found it quite easy and I love the results...and I have 2 more holiday cards done!
here is the sketch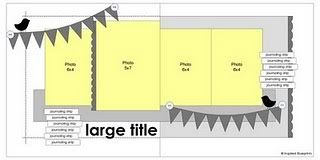 and here are my cards both titled happy holidays!
the first one I used mostly October Afternoon paper...love those gingerbread men!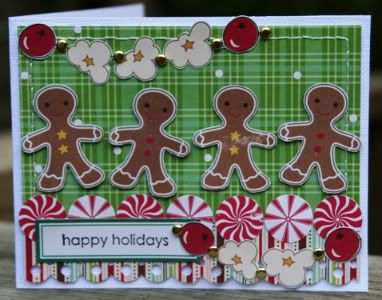 and the second using mostly Cosmo Cricket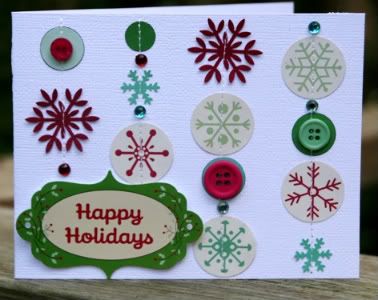 Hope you are enjoying your holiday season and you can find some time to come over and play with us!